Check out these summer deals at Tree of Life!
Daily WEEKDAY deals at Casa La Paz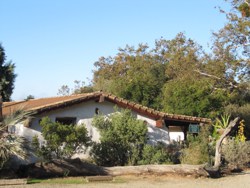 There will be daily coupons available at Casa La Paz on weekdays now through the end of September! See the week's lineup every Monday on Facebook.
Free box tree delivery in Orange County
With purchase of a boxed tree, we are offering FREE delivery in Orange County through September! Call us for more details: 949-728-0685.

Designer in Residence Summer Special – FULL*
The summer special with Tree of Life owner Mike Evans is full. Regular appointments for the Designer in Residence (DIR) program are scheduled to resume in October.
Featured photo: Sarah Bryant, Tree of Life Nursery ©