Natural Materials for Natural Gardens
Saturday, October 7, 2023 | 9:30am
Re-wild.
Plant natives, experience nature.
Experience Tree of Life Nursery
Every month we invite you to learn with us and honored guests for Tree of Life Workshops. Topics range from landscape design to natural history of California.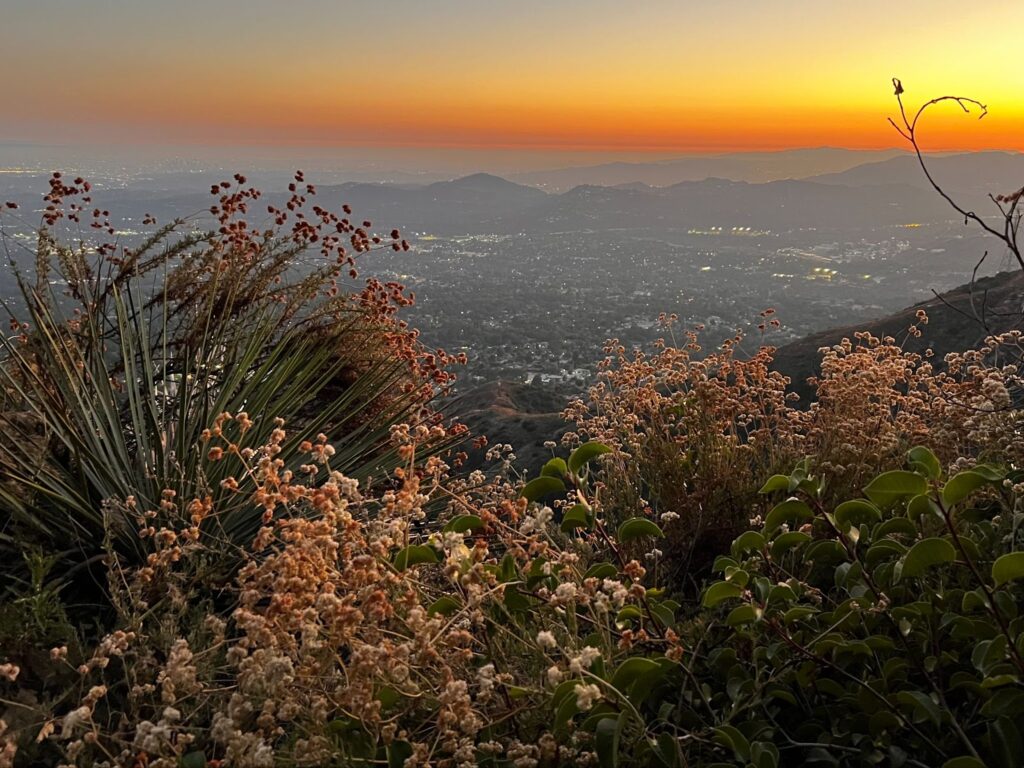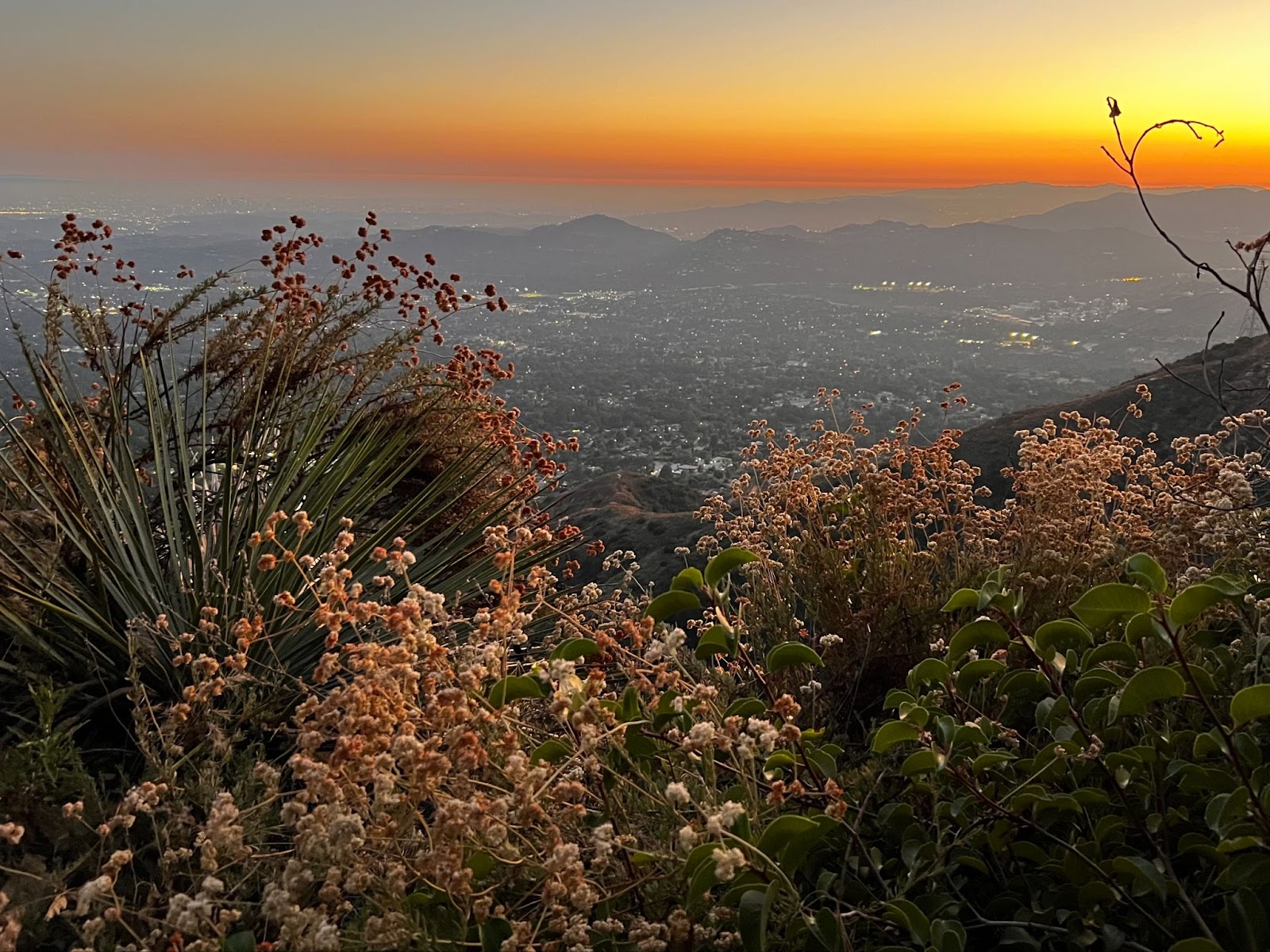 We're entering one of our two "tweener" months… we call May "pre-summer" and September "post-summer." Now we see fall ambling up the way towards us, with not a care in the world.
Read More »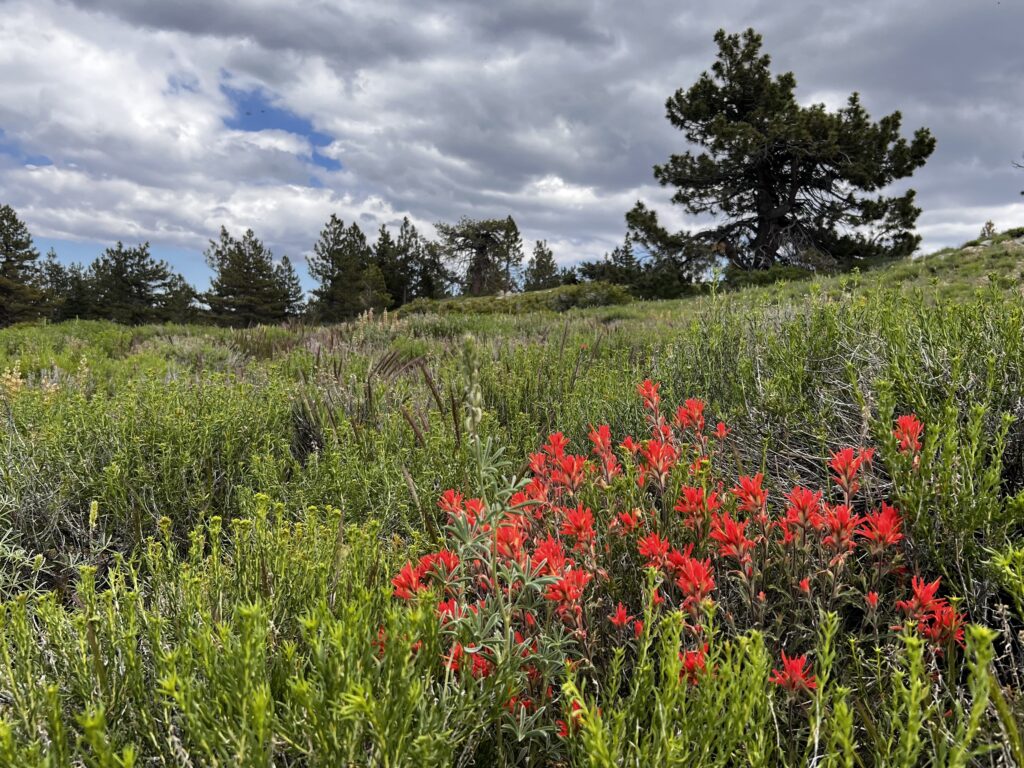 Many of our natural gardens in southern California are still enjoying the benefits from our abundant rains last season, especially if they have already received a couple Deep Soaks and several Refreshing Sprinkles to date.
Read More »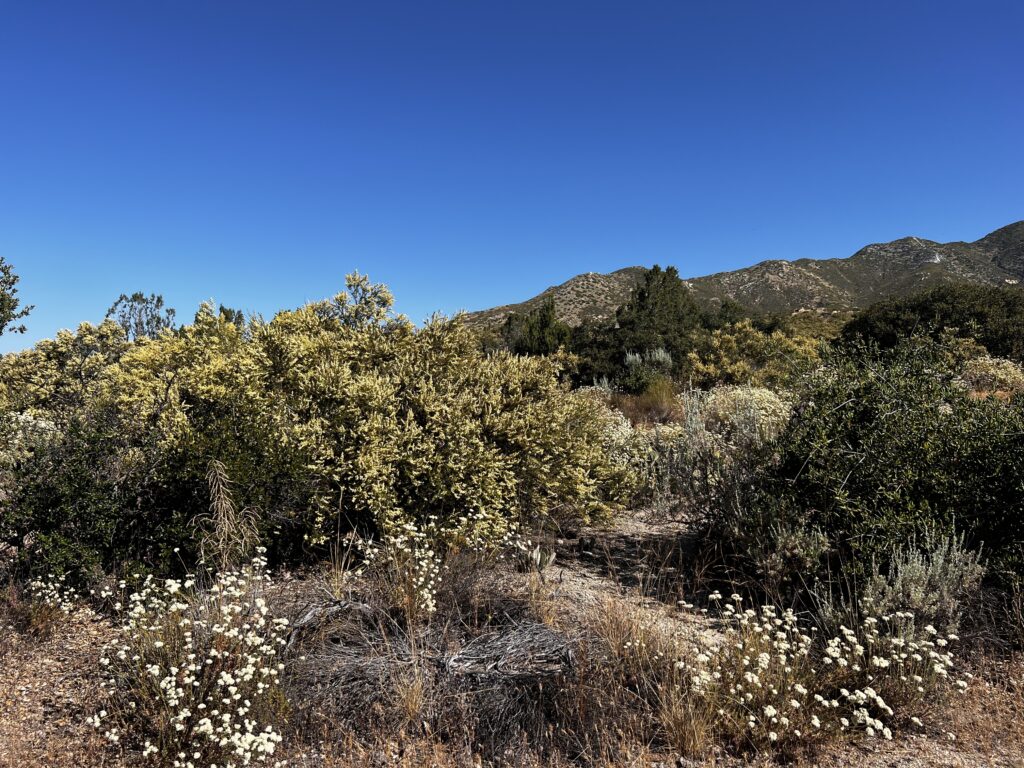 Native plants are adapted to this extended season of long days with extreme heat and no rain. Our natural gardens, properly planned, planted, and maintained, can become adapted as well.
Read More »
"Take care of the land and the land will take care of you."
— Margarita Petra Maria de la Concepcion 'Daisy' O'Neill (1879-1981)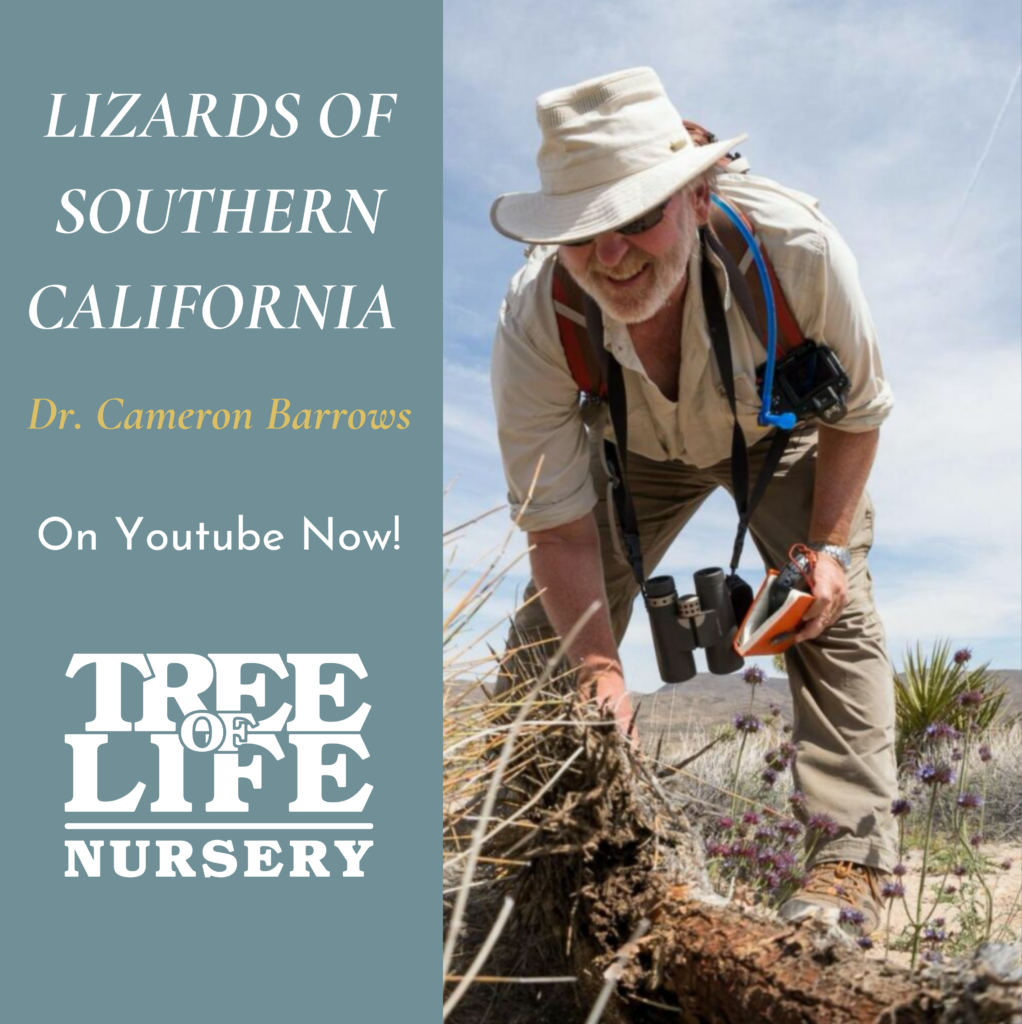 Herpetologist and Desert Ecology expert, Dr. Cameron Barrows, describes some of the many different species of lizards found in Southern California.
Read More »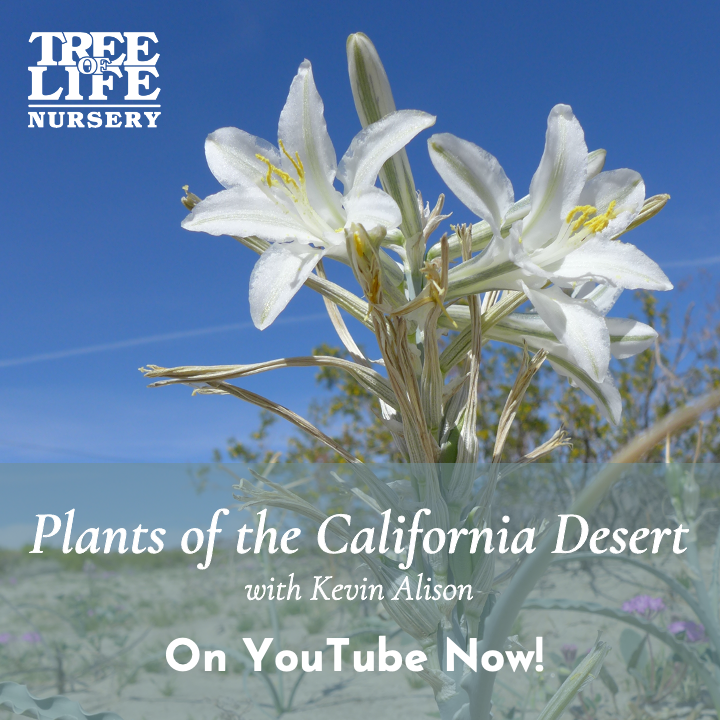 Kevin Alison details California desert plants and how they are used in the garden. Kevin covers the evolution of desert habitats and common adaptations of desert plants that allow them to survive and thrive in hot, dry climates. Kevin also highlights desert species that can be planted throughout the summer and add summer color to your garden!
Read More »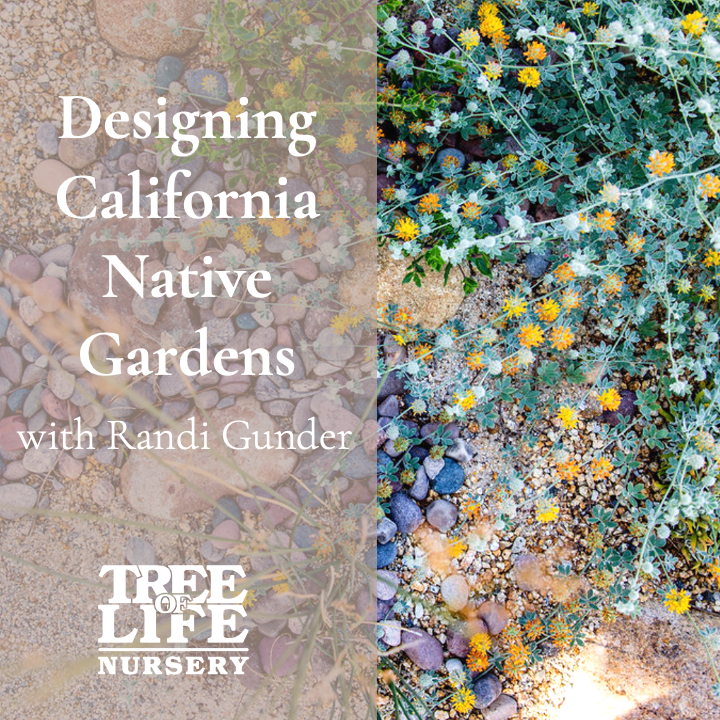 Randi Gunder is an experienced Landscape Designer, whom specializes in California's Native Plants. In this video, she breaks down her design process and guides us through her professional tips to help you create your ideal native landscape.
Read More »