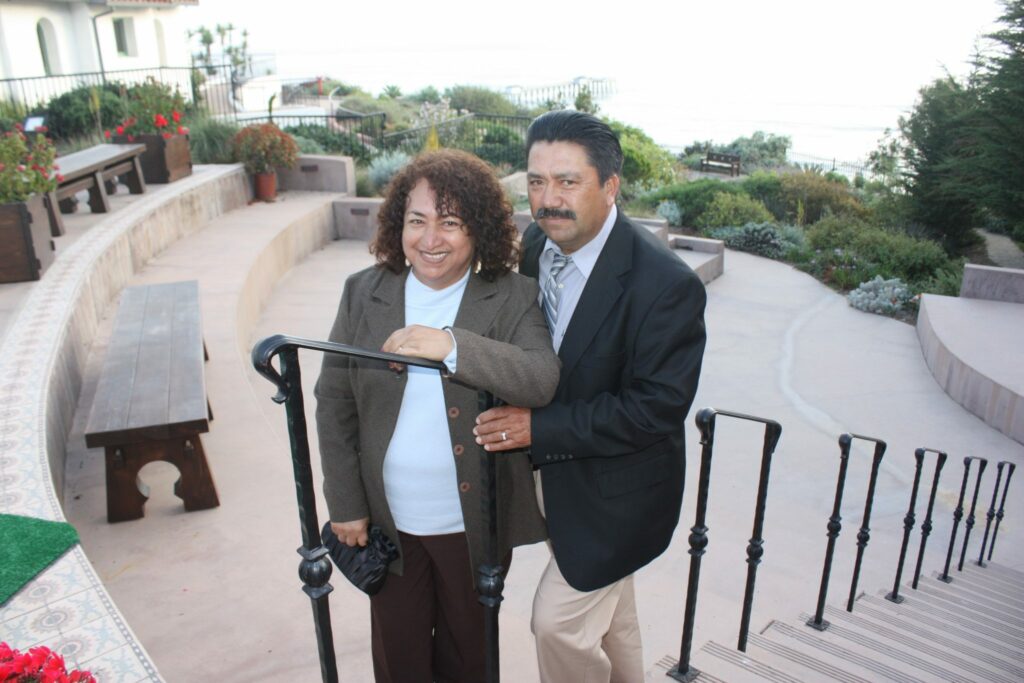 At least once a day you'll hear someone in the nursery say "Ask Ramo,". Probably more. Anytime you can't find what you need, and you already looked on inventory, some database, a calendar, the delivery schedule, a plant list, landscape plan, delivery history, customer list, material receipt, maintenance schedule, crop forecast, propagation record, collection data… or if you just need a couple plants that don't even show up on inventory… ask Ramo.
The other day Ramo (Ramiro Rodriguez) showed us a picture on his phone – his first pay stub at Tree of Life, April 13, 1981. To the day, 40 years ago. He's been with us from the start, and he's definitely with us today. Just ask Ramo.
We're all proud of him and he's proud of us. ¡Congratulations hombre! ¡Salud!
Ramiro is well known and liked by all. He's seen everything that Tree of Life has seen, good times we thought would never end, hard times we thought would never end, fires, floods, droughts, sunshine, lovely weather, the 40 times the swallows coming back… and customers, staff and suppliers who have stayed with us and others who come and go. Together we've seen a time to plant and a time to reap, a time to laugh and a time to weep, a time to tear down, and a time to build, and TOLN would not be who we are without him.
He's been married 37 years. Ofelia, his wife has helped on several occasions when we did special events here. Father of four. We celebrated the birth of a son, Junior, and years later he came to work here in nursery sales. Mike Evans was honored to officiate at Junior's wedding to Arianna about 13 years ago. In the years to follow, we celebrated the births of their babies. Eventually they moved to Houston where Junior is top dog at a big nursery. And now a granddaughter Johanna "Chiquis" (hija de Junior's hermana), works in Casa La Paz on Saturdays. I guess if you get Ramo, you get the whole family because he is a family man at heart.
For decades he played and coached futbol in some serious club leagues. Always active in his church, his kid's schools, (now grandkids'), and community. Active dancer in Los Chinelos de Morelos. And always looking out for the best for TOLN. A fair boss. Nursery Foreman. He contributes to every aspect of the nursery and is in charge of all field operations. When he doesn't answer his radio or his phone, it's because he's on the tractor. His happy place. That's when the "Ask Ramo" question will just have to wait.
A few Tree of Lifers wrote out a few words:
All work when it's time to work, Respectful and polite, Purveyor of fine tequila, Never forgets anything, Friendly and outgoing, Leader, Organizer, Friend, Loyal and kind with great stories, Muy amigable, Un buen manager, An anecdote for every subject, Cruz Azul forever, Un buen amigo, Has answers to all my inventory questions, Respected by all, Great sense of humor, Muy justo, Always looking out for everyone's best, Family forever, TOLN forever.
¡Salúd Ramo! This afternoon we'll crack open one of those great tequilas you brought from Mexico. Shots for everyone. Here's to the next 40 years.