5 FREEWAY towards south Orange County/San Juan Capistrano.
Exit Ortega Highway (highway 74) east.
Travel approximately 7 miles eastbound on Ortega Highway
Tree of Life Nursery is on the north (left) side of the highway. (see map below)
*The Ortega Highway Interchange Improvement Project is Complete!*
I-5 and SR-74 are OPEN and traffic is flowing during all business hours.
Street Address: 33201 Ortega Highway, San Juan Capistrano, CA 92675
Google Map

MAP: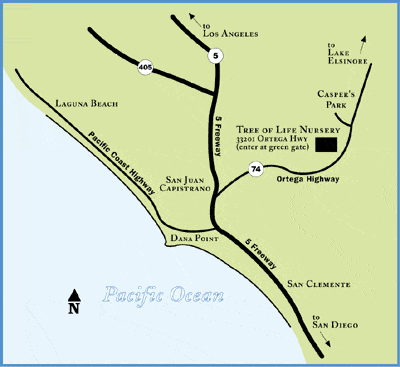 * Please call ahead during periods of weather. *