Art Show: Mark Kerckhoff, Timothy Moore and Abe Sanchez

Plein-Aire Paintings, Wood Turning Art Pieces, and Native Baskets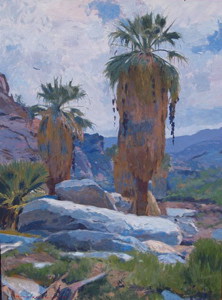 Wednesday, December 31, 2008 – Tree of Life Nursery is pleased to invite three local artists to our retail store, Casa 'La Paz', to show their distinguished and unique pieces.  The art show will run for one week, from January 24-January 31, though the show and the store will maintain normal business hours, and will be closed on Sunday, January 25th.  Both Saturdays of the show the artists will be on site and light refreshments will be available.  The three artists have been chosen because of the quality of their work and the theme of their work is related to California history and California culture.
Mark Kerckhoff is a long-time friend, and resident artist at Tree of Life Nursery.  His beautiful plein-aire pieces are wonderful scenes from the desert to the coast, which express the abundance and expansiveness of nature without losing its spontaneity.  Kerckhoff's work is regularly showcased here at the Casa, as well as in shows throughout southern California.  He is the recipient of numerous awards, including First Place in the Laguna Beach Coastal Splendor Plein Air Invitational in 2004 and Top Desert Painter at the Borrego Art Institute in 2008.  For this show, Mark will be showcasing some of his newest works and he will be on site at Casa 'La Paz' on Saturday, January 24th.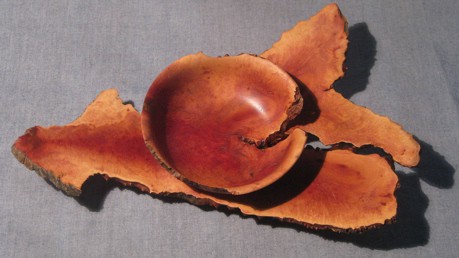 Timothy Moore is a wood turner based in Wildomar, CA.  Gracing Tree of Life with his beautiful work for the first time, common material becomes a treasure when Moore rescues manzanita, ceanothus and other old-growth chaparral burls from areas that have been clear-cut to make way for new housing developments.  Each root burl is unique and rare and takes a considerable amount of time and skill to turn.  Moore is a member of the American Woodworkers Association and has shown his works in various locations throughout southern California, including the Del Mar Fair, the Lodge at Torrey Pines, and the Orange County Fair, where in 2008, he was awarded a blue ribbon for a Manzanita champagne glass.  Moore will be onsite with his artwork both Saturdays of the show, January 24th and January 31st.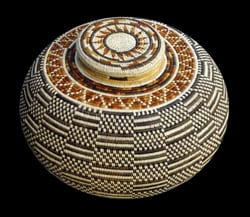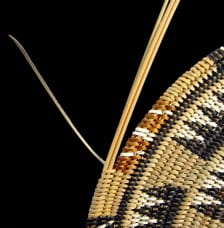 Abe Sanchez, Artisan, and Promoter for the Revitalization of the Indigenous Arts, is a familiar figure at Tree of Life Nursery.  Abe has conducted numerous workshops on Native Californian basket weaving and he is considered a master in the art. Over the years, Abe has spearheaded our Native Cultures events by helping us bring the Kumeyay, Paipai, Kiliwa and Seri peoples to the nursery for workshops and art sales.  Abe will bring basketmaking expertise to our art show and will demonstrate gathering plant materials, preparation and weaving techniques.  Abe will be onsite with demonstration opportunities both Saturdays of the show, January 24th and January 31st.
Casa 'La Paz', Tree of Life Nursery's retail center, is open to the general public Monday through Saturday 9 AM-4 PM.  Tree of Life Nursery is the largest grower of California native plants in the state.  Specializing in a line of plants from the Southern California region, Tree of Life is dedicated to providing the finest quality of commercially available plants to the landscaping trade and to the public.  Tree of Life Nursery believes in creating spaces that look and feel authentically 'Californian'.
Tree of Life Nursery
33201 Ortega Highway
San Juan Capistrano CA 92675
 p. 949-728-0685 – f. 949-728-0509
Event Contact: Debbie Evans