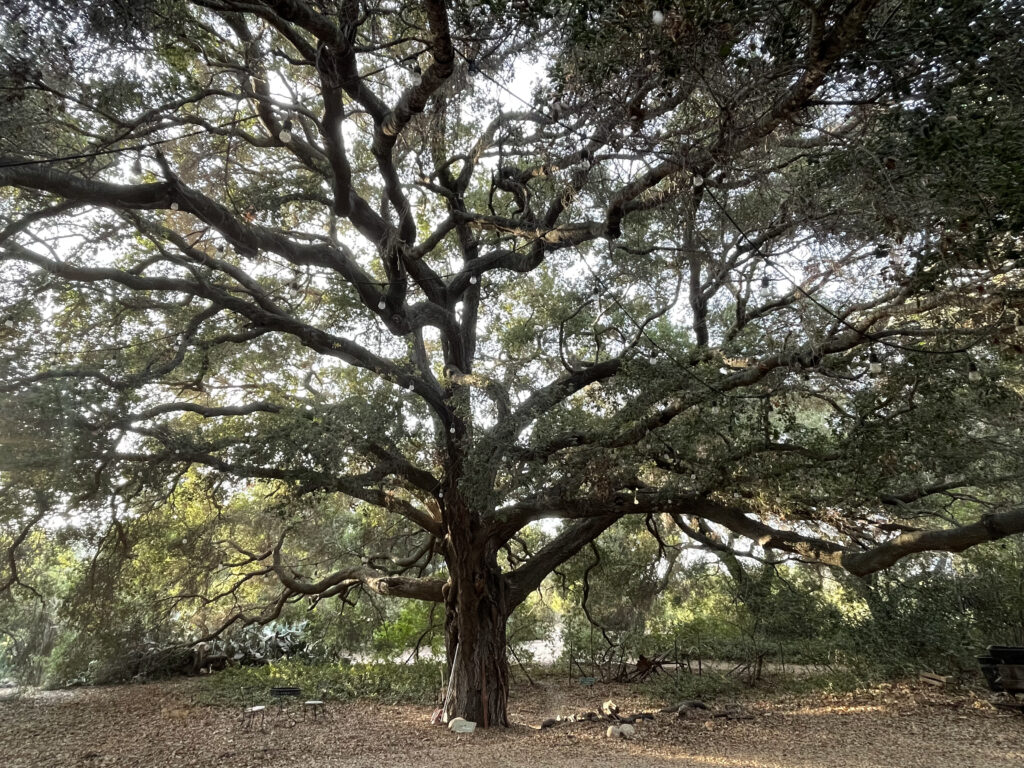 Happy New Year! At least that's the word around Tree of Life today, as September 1 has always been the date we make all things new. We keep our propagation records based on a calendar starting September 1. From a garden planting point of view, it's a good date, but the best time for new plantings starts on September 15 and runs into the month of October.
From last month: It's a high calling, building and tending nature in miniature. Let's call it "natural horticulture" and elevate it to its proper place in our society, for those who practice it make our world a better place. Let's answer the call and do this.
Why should it be hard? Because at times it seems we have to buck opposition from within our own world of landscapes and plants, to wit, doubtful HOA's, broad-brush and ineffective regulations on fire and fuel, misguided water conservation recommendations, maintenance personnel who unwittingly damage or kill plants, or native plant zealots who by harping on "scientific" non-issues, would complicate solid native plant horticulture.
Current events, history, review, and notes
Two songs come to mind: There's a change in the weather and things are going to be easier. You can already feel it in the cooler nights and see it in the longer shadows. 
Notice the plants are starting to relax their grip on moisture retention by venturing a few new shoots or splaying their older leaves out to catch a little more light. We call September our "post-summer" month because our fall starts in October, just around the corner.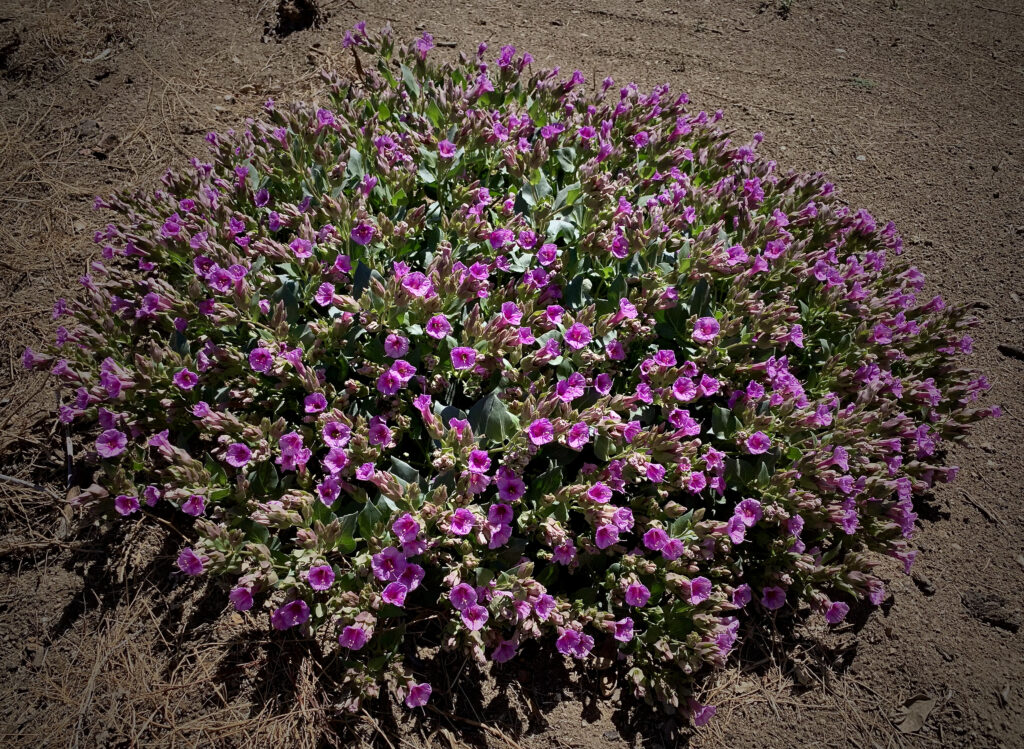 Watering
Do not underestimate:
How dry the deep soils are (unless you have been providing regular deep soaks). We got only 5" of rain last year, and we've had a long dry summer.
The value in individually watering your plants by hand, (essentially a Deep Soak) especially for new plants that have been in the ground less than a year. Use a hose-end soft rain nozzle and spend several minutes on each plant, saturating both inside and outside the watering basin.
How much every plant, even a California native, can absorb water through its leaves. Those late afternoon refreshing sprinkles really work!
 For a review on Occasional Deep Soak Plus Frequent Refreshing Sprinkle method see: 
AUGUST 2021 Watering.
JUNE 2021 Watering.
SEPTEMBER 2020 Watering.
WATERING GUIDE. 
Related to Watering
Since deep soil moisture is basically depleted in most areas, even expert gardeners are losing mature plant specimens to drought. Practice the simple act of leaving a hose running at a trickle for several hours, or all night, or all day, and move it around the root zone of older trees and shrubs, so water can penetrate uniformly. You might do this only once or twice a year for native species, and it's especially important this month.
Here, this is really bad. I think the heat got to me:
At the end of the dry season
If I need a reason
To keep my plant green
So it won't turn into a dry stickel. I'll just
Set my hose at a trickle.
When the soil is dry down deep
And I need water down deep to seep
To keep my plants green
I won't put my mind in a pickle. I'll just
Set my hose at a trickle.
When a tree or shrub looks stressed
I promise to do my best
To keep my plants green
I won't be coy or fickle. I'll just
Set my hose at a trickle.
While I wait for rain in November
I'll water deep in August/September
To keep my plants green
I won't cut them with knife or sickle. I'll just
Set my hose at a trickle.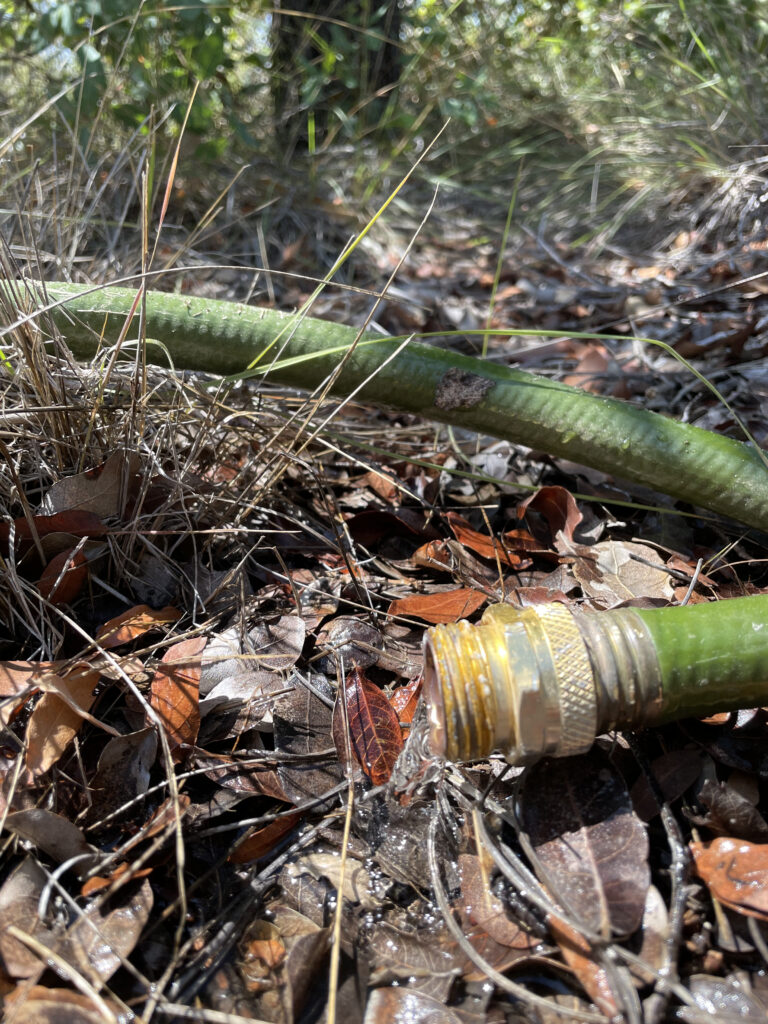 Pruning
October is the best month to do any major pruning, that is, thinning and lacing plants such as manzanita to reveal their lovely branching habits. However, it is safe in September to cut out a few interior branches so you can get a feel for the "look" you want when you continue to prune in the fall. Pruning should be done in stages anyway. Remember you can always cut more off, but you can't put branches back on. Always sanitize your tools with 10% bleach solution, alcohol, or Lysol spray, cleaning between each cut when removing diseased branches.
Weeding
If summer weeds got the best of you, they are probably going to seed now. Get them out now, better late than never. All year, weeds are an issue. Because of the drought, and if you have been watering properly, weeds should not have been too bad this year.
Mulching/Top Dress
This month, take a good look at the ground under any mature native shrub, and you'll see the perfect soil top dress for that plant. As more inside leaves fall off, the mulch becomes even better. If you have bare areas where you think you need mulch, consider carefully. Before simply tossing some organic top dress on the ground, remember that fall is just around the corner. Maybe later this month you can scratch up that soil, spread a little wildflower seed and then cover it with a 1" layer of topdress.
Feeding
If we get long periods of cool (at least not searing hot) weather, you can apply a good all purpose organic fertilizer this month and next. Follow the label instructions or use less, since natives are super efficient growers. Scratch it into the soil surface 1/2" deep and water it in right away.
Troubleshooting – Varmints, Pests and Diseases
With cooler weather you might see a few injurious plant pests on tender new growth. In MARCH 2021 Troubleshooting we took an analytical look at springtime pests. Fall is often like a second spring, and in southern California many insects take advantage of this fact by reappearing during the mild days before winter. Plus, your neighbor's snails may be coming out of hibernation.
Annual Wildflowers
You've waited patiently with the seed you collected last season, or seed you purchased in hopes for your own personal "Super Bloom 2022." You can sow that seed at the end of this month or anytime in October. If you need fresh seeds, come on by or visit Wildflower Seeds – Tree of Life Nursery .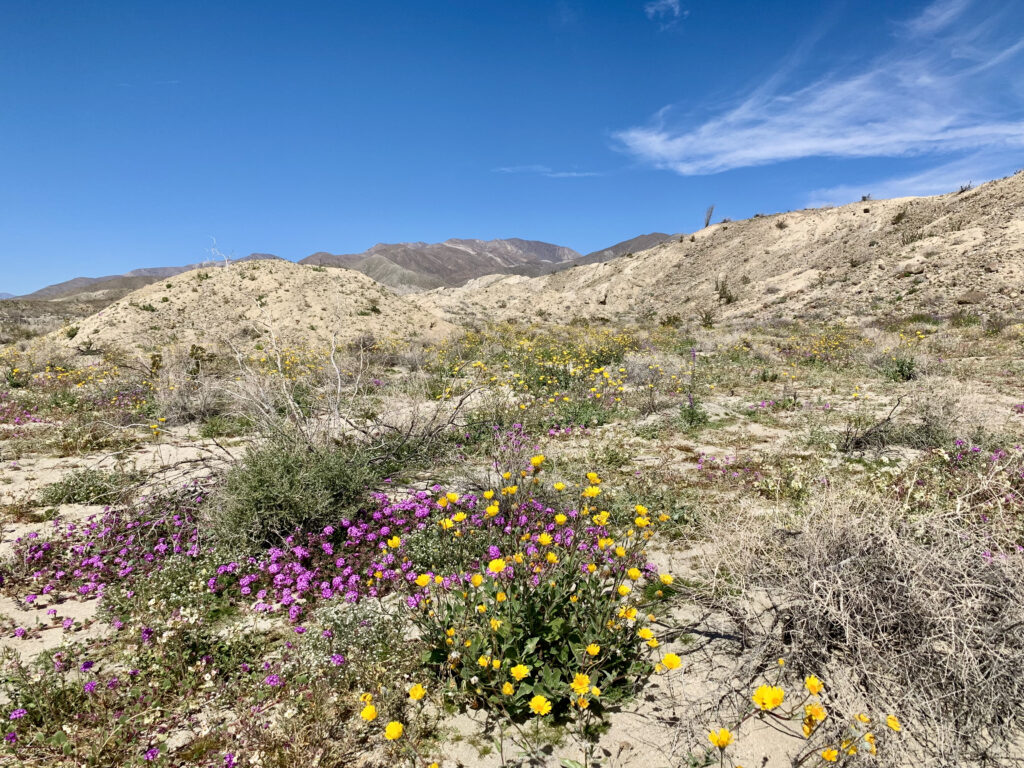 Adding New Plants
It's official. From September 15 on until the heat hits next July, we are in the planting season. But fall is best, because we get, (we hope) the advantage of warm soil now and winter rains to follow, we hope, please God.  Come on over, we have so many cool plants for you.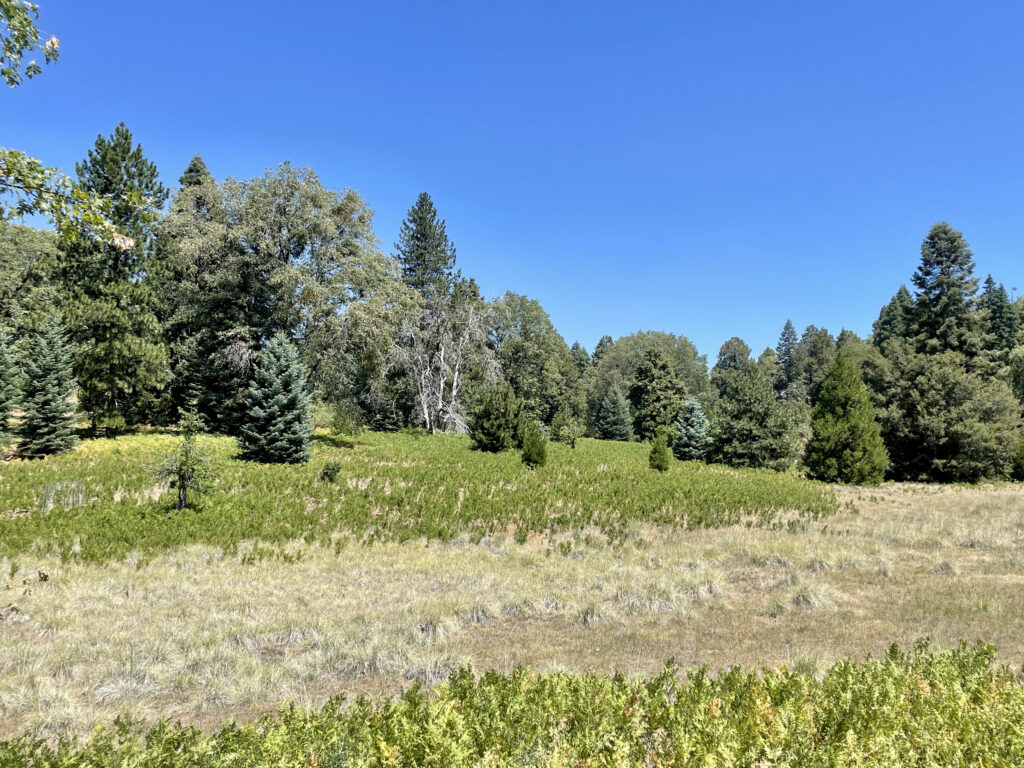 Engage
Lots of stuff going on out there. Sometimes it gets just plain tough. For instance right now, all (count 'em, all 20) National Forests in California are closed for two weeks. What?!? Who knew you could close a forest? Wildfire threats, dry vegetation, personnel stretched thin, and a long list of reasons. And who says they won't extend the closure? Two weeks seems somewhat arbitrary. 20 million acres seems like a lot. (One fifth of our state).
So that peaceful post-summer amble through the hills you've been looking forward to will have to wait. This affects a lot of people who would love to spend their Labor Day out in the sticks. I guess we're learning to cope with living through 18 months of Covid, with harshly divided opinions on just about everything, and climate change affecting weather patterns, which forebodes huge fires in the West again this year. Right now is when we need a hike just to stay centered and calm.
Celebrate beauty everyday in your natural garden. Keep it simple, I always say sometimes. Do no harm. Be inspired, informed and involved. Embrace learning. Stay positive. Your garden is your wild place. It's not closed.
And as Cactus Ed (Abbey) said, "Do not burn yourself out. Be as I am – a reluctant enthusiast… a part time crusader, a half hearted fanatic. Save the other half of yourselves and your lives for pleasure and adventure. It is not enough to fight for the land; it is even more important to enjoy it. While you can. While it is still there. So get out there and mess around with your friends, ramble out yonder and explore the forests, encounter the grizz, climb the mountains. Run the rivers, breathe deep of that yet sweet and lucid air, sit quietly for a while and contemplate the precious stillness, that lovely, mysterious and awesome space."
As soon as they open the forests again anyway.
Hey, now we get to start all over again!
From the September Garden,
Mike Evans
Questions? Help is just one call or one email away. Call (949) 728-0685 or email (with pictures if you like) our special helpline: gardenhelp@californianativeplants.com