Spring 2020
Springtime is every year a season of renewal. After the cold weather, short days, and overall quiet time of winter, spring shows up just in time to remind us that the cycles of life; the ever-patient seeds resting in winter's frigid ground, dormant shoots on lofty tree branches, buds ready to swell and burst forth with flowers and leaves, and frosty meadows showing not a sprig of green, yes the cycles will never cease, and all things will of a sudden come alive again and again. Year after year. Spring won't let us forget that we can depend on hope.
The diverse flowers of the field, tender new growth on every herb, the curious young quail with all her kin, will continue this year as they always have; meanwhile, the whole globe of humans is keenly aware of a disease that threatens us all. We find ourselves smack dab in the middle of the COVID-19 Coronavirus pandemic. Like the beauty of spring, this fact cannot be denied.
And this week in particular, when the memories of spiritual renewal are told and retold in the traditions of Passover and Easter, we look to the same savior and redeemer who proved faithful in times past to heal our land and save our people. We trust God to see us through this tough time… and we also wash our hands, avoid touching our faces, keep a distance from one another and follow all the rules to shorten the period when we might be vulnerable.
At Tree of Life Nursery, we're doing the best we can. We know you are too. We truly hope that you and yours are safe and secure, healthy and strong, and that we all can put this time behind us as soon as possible… and be better people for it. If Passover and Easter speak to redemption and salvation, so does springtime, when all things are made new. If the trials and tribulations that preceded those big historical events meant anything then (a people delivered from slavery at Passover and the Christ risen from the dead at Easter), they mean even more now as God is still in the business of making all things new. 
Tree of Life Team
Regarding our incredible TOLN team, we are staffed every day, but we have agreed on shorter hours. Please check our website for up-to-date details. We are providing opportunities for working from home, mandatory social distancing at work, and strict sanitation protocols. We use video conferencing as needed, and we can safely interact with our customers face to face, following all the local and national directives. Thank you for your cooperation.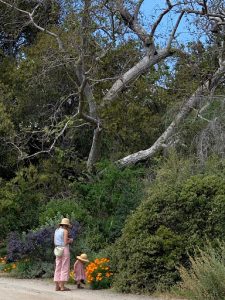 Tree of Life Operations – COVID 19
The COVID-19 situation is a fluid one. Here's how the various aspects of Tree of Life are operating as of Friday, April 10, 2020:
Casa La Paz- Our Retail Store
Please check our website frequently regarding hours and special instructions. As of this post on April 10, 2020, our hours for the general public are 9:00 am to 3:30 pm Monday through Saturday. We are always closed on Sundays.
Our retail plant nursery features wide paths with plenty of room for everyone to practice social distancing. We ask that if you come to browse and shop, that you will not handle the merchandise other than to place plants or an item on your cart. In addition, please wear a facemask, as this is a new local requirement for shoppers.
If you feel more comfortable picking up an order, please call it in so we can assemble it and give you a pickup date and time.
Our inventory of over 400 varieties of California native plants looks as good as could be. The weather has been favorable and after 40 years doing this, we feel we are learning a thing or two. The gardens are beautiful as well and the swallows have come back to Capistrano.
We are adding a complete line of vegetables and edibles, with specific examples on how to combine these useful plants with natives to achieve good pollination and provide valuable habitat for beneficials. Stay tuned. We are committed to this. Watch our progress as we, together with you our dear TOLN friends develop "La Finca" where the reciprocal relationship between native plants, edible producers, and people will be on display. 
Wholesale – Quotes and Sales:
We are accepting wholesale orders over the phone and by email with will call available in our parking lot. All COD orders will need to be paid over the phone, ahead of your will-call date. Deliveries are still available. Please call or email to check if your order meets our delivery minimums. 
All wholesale orders will be placed on the left side of the will-call area. There will be two copies of your order on a clipboard. Please sign one copy and take the other for your records. If you need a copy of your final invoice, we can email it to you. 
Please check our website frequently regarding hours and special instructions. 
As of this post on April 10, 2020, our hours for wholesale customers are 9:00 am to 3:30 pm Monday through Friday
Call: (949) 728-0685 Ext. 3 
Email: quotes@californianativeplants.com
Check out our website to view our current availability or to sign up for our wholesale availability email list. We have an abundance of true natives ready and rooted for those of you committed to restoration, and gorgeous cultivars for all you creative landscape designers. We look forward to taking your future orders.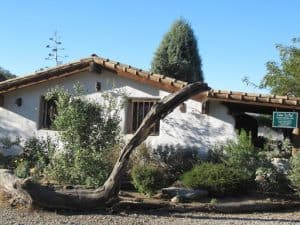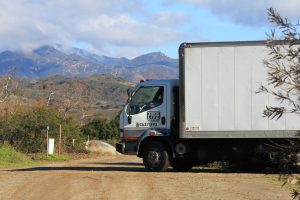 Garden Maintenance
We are now offering garden care and maintenance for NatureScape and Tree of Life Design customers. Since no two gardens are alike, we create a customized care plan unique to each garden and its needs. Our aim is to help your garden thrive and ultimately be self-sustaining.  Please call us at 949-728-0685 x 3 to schedule an initial site visit.  
Tree of Life Design:
Our creative minds can excel during turbulent times such as these. Landscaping does not need to be an overwhelming chore. We encourage you to take a more artistic approach. Thinking of a brand new garden or a redo of your landscape? Grab your favorite journal or scratch paper and  start writing your personal garden story.
What is it that inspires you? The mountains? Travel? Georgia O'Keeffe? Your grandmother? How can you relate your story to your garden? This approach will help guide you to a more emotional and stronger connection with your garden. From there, we can help you choose a theme based on a plant community that relates to your region and your garden story.
At Tree of Life Design, we know that each garden presents a unique opportunity to build a strong community who believe natural gardens make a difference. By creating valuable wildlife habitat, conserving water, reducing toxic run-off and showcasing the true beauty of California, our customers are making an impact on our local ecology. 
We would love to help you tell your story through your own unique, sustainable, and regionally appropriate natural garden. Our designs draw people to use their outdoor spaces for healing and wellness and for the full enjoyment of natural California, up close and personal.
Contact us with inquiries and to set up a visit to your home to discuss our custom design/build program.
Summary – Everything's OK
We're still here. Like anyone who has been around for a while we've seen hard times we thought would never end. But they did. Road closures, wildfires, power outages, dry wells, our barn burning down, the Great Recession, losses in the family, serious illnesses, market shifts, material shortages, heatwaves, killing frosts, floods, did I mention fire? pest and pestilence… and we've always seen beauty come out of ashes. By the grace of God, we're still here.
We want to say thank you to all our loyal friends, customers, patrons, followers, and colleagues who have walked with us through the good times and the bad. We really enjoy this strange business of growing native plants that allow people to live closer to nature. In fact we're passionate about it. 
We appreciate you and we'll be here for you, hanging our hat on the idea that you'll be there for us as well. 
We're all in this together and we'll need each other to get through it. May the power of the redemptive Holy Week and the hope of a beautiful spring bloom be yours today and in the days and weeks to follow. 
On behalf of my business partner Jeff Bohn, our entire staff, and our families, I wish you all the best. Keep in touch… but not literally… at least for a little while anyway.
Sincerely,
Mike Evans
President, Tree of Life Nursery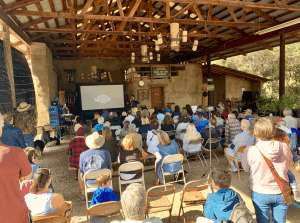 We want to make nature easy and accessible in everyone's lives. Someday we will be able to continue our workshops and public events which focus on all things natural. Until such a day, stay well! ME