Summer is the perfect time to design your native garden in preparation for the fall planting season. Whether you are starting from scratch or adding on to an existing garden, some basic design tips can hep you make your garden a welcoming and functional outdoor space! All workshops start at 9:30 unless otherwise noted.
August 5
Design with the Watershed Approach
Watershed Gardens are the future of California home landscaping. Join My Avant Garden creator Jodie Cook and learn how to create a wildlife-friendly, naturally low-water native garden with curb appeal using the watershed approach to landscaping. Our gardens can do so much more than just look pretty – designing with the watershed means creating a garden that flourishes in the face of change. We'll introduce you to basic rainwater capture theory and contouring soil for rain.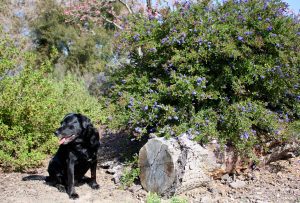 August 12
Habitat Garden Design
With increasing development, it is important that we provide habitat for local wildlife – birds, bees, butterflies, reptiles and the like, but providing habitat goes beyond just planting native plants. Join local biologist and author Bob Allen to learn how to design your garden with local wildlife in mind by providing functional habitat for our wild friends.
August 19 – 8:30 AM
Design Camp – Registration is full*
Join us for our first ever Design Camp! This is a five-hour interactive workshop where participants will receive general instruction on principles of design and art, with a focus on authentic, sustainable natural gardens using California native plants and appropriate materials. In a group setting each participant will essentially create their own working landscape plan – developing their own garden narrative, identifying the materials they will use, designing the entire garden using a watershed approach, and making a plant list and planting plan. Click here for more details and to register.
August 26
Beauty & Balance: Elements of a Sustainable Garden
Creating an environmentally friendly garden goes beyond planting waterwise native plants. Join landscape architect and native plant expert Josh Link of Ecotone Studios as he discusses a variety of methods you can incorporate into your design to maximize the benefits your garden has on the environment. Topics will include: material reuse, water conservation, locally native plants and sustainable maintenance practices.
Feature Photo Credit: Sarah Bryant, Tree of Life Nursery ©