We hear you, and we are here to help! A sincere thank you to everyone for expressing their interest in Tree of Life Design. Our long waitlist has guided us to create new and better opportunities for all our customers who wish to create a beautiful, one-of-a-kind California native garden. We are working on new classes, design consultations, and installations for Fall 2023. Please stay tuned, and check back for more information. Thank you!
Welcome to Tree of Life Design. We are excited to have you and your garden become a part of our community where you will join fellow natural garden enthusiasts who also share a passion for native plants. Our unique design process is a collaboration that starts with you and your natural surroundings. Our inspiration comes from the hills, stream beds, rocky slopes, and beaches that are uniquely California. We work with you to create a garden that allows you to connect with nature in a designed and built space. For more information, call (949) 728-0685.
In addition to the services listed above, our Tree of Life retail garden center, called Casa 'La Paz' is staffed with horticultural experts who stand ready to answer your native plant questions and help you along the way as you transform your outdoor space from Dirt to your dream natural garden. Our hours are Monday thru Saturday 9am – 3:30pm. Come in as often as you like. We will provide resources and make suggestions so you can "do it yourself."
The Tree of Life Hummingbird service is an informative and creative 2-hours spent here at the nursery with our professional designer. We will discuss your landscape story and choose appropriate plants for your garden. A complete digital conceptual plan that includes plant quantities, container sizes, and precise placement will be sent to you after your visit. This plan can be used for installation. 
The cost for the first 2-hours of The Hummingbird design service is $550, each additional hour is $175. Hours are based on size and amount of detail.
This service is only available for areas smaller than 1,000 sq. ft.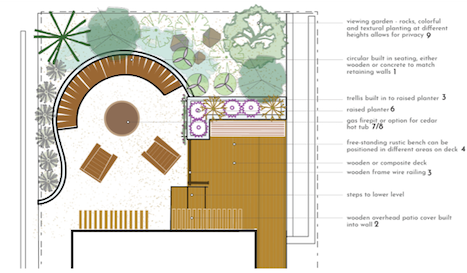 A Tree of Life Jay garden is fully designed and built by our professional team. It is for the homeowner looking to make their garden into a truly native, one-of-a-kind landscape experience. We work with each homeowner through the Definition, Creative and Build Phases to create your natural garden from start to finish.
The Jay design-build services are available for projects within coastal and south Orange County. Please inquire regarding specific neighborhoods or addresses.
Estimated Total: $14,000+
This is a baseline estimate for a beautifully crafted garden for a front or back yard. Prices vary widely depending on the size of the garden, scope of work, amenities and many other factors.
To Proceed with any of these services, please fill out the questionnaire below
Process for The Jay Service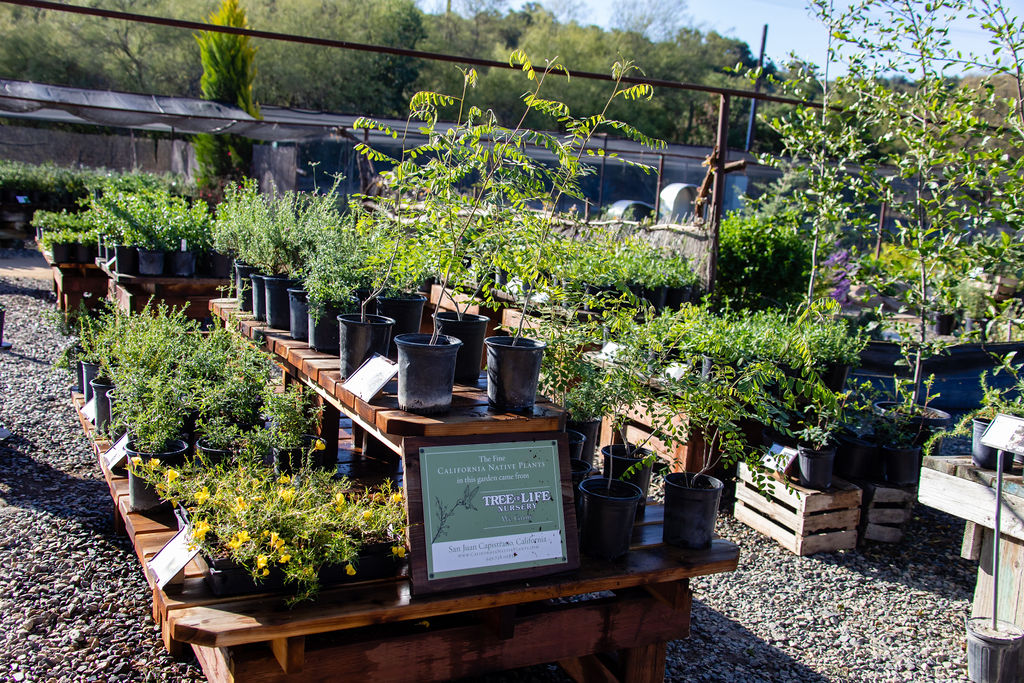 Jay DEFINITION PHASE
To get started, we kindly ask that if you have never been to Tree of Life, you would visit our nursery, meet our team and get a good feeling for what we do, what natural gardens look like, how they function, and how people connect with nature in their own outdoor space.

Next we schedule a consultation at your home to discuss your design goals and objectives. At this point, we can both determine if Tree of Life Design is the right fit for your project. If so, we will provide a Project Proposal to discuss the whole project including the Creative Phase and Build Phase with estimated costs.
Jay PROJECT PROPOSAL
You receive a packet containing an explanation of how we can help you tell your story in your new natural garden. In addition we provide an estimated total project cost. The next step is to proceed with the Creative Phase, which will require initiating a contract.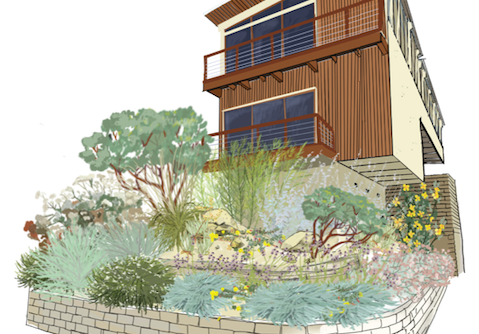 Jay CREATIVE PHASE
This phase consists of site measurements, research, defining an overall look and garden story, creating a plant palette that fits the design, illustrating various garden features, and completion of a scaled Conceptual Plan. A meeting is scheduled at Tree of Life Nursery to present plans and review all design elements and plant selection. Any changes discussed in the meeting will be updated and included in the Final Planting Plan. We then finalize costs for the contract, and schedule the Build Phase.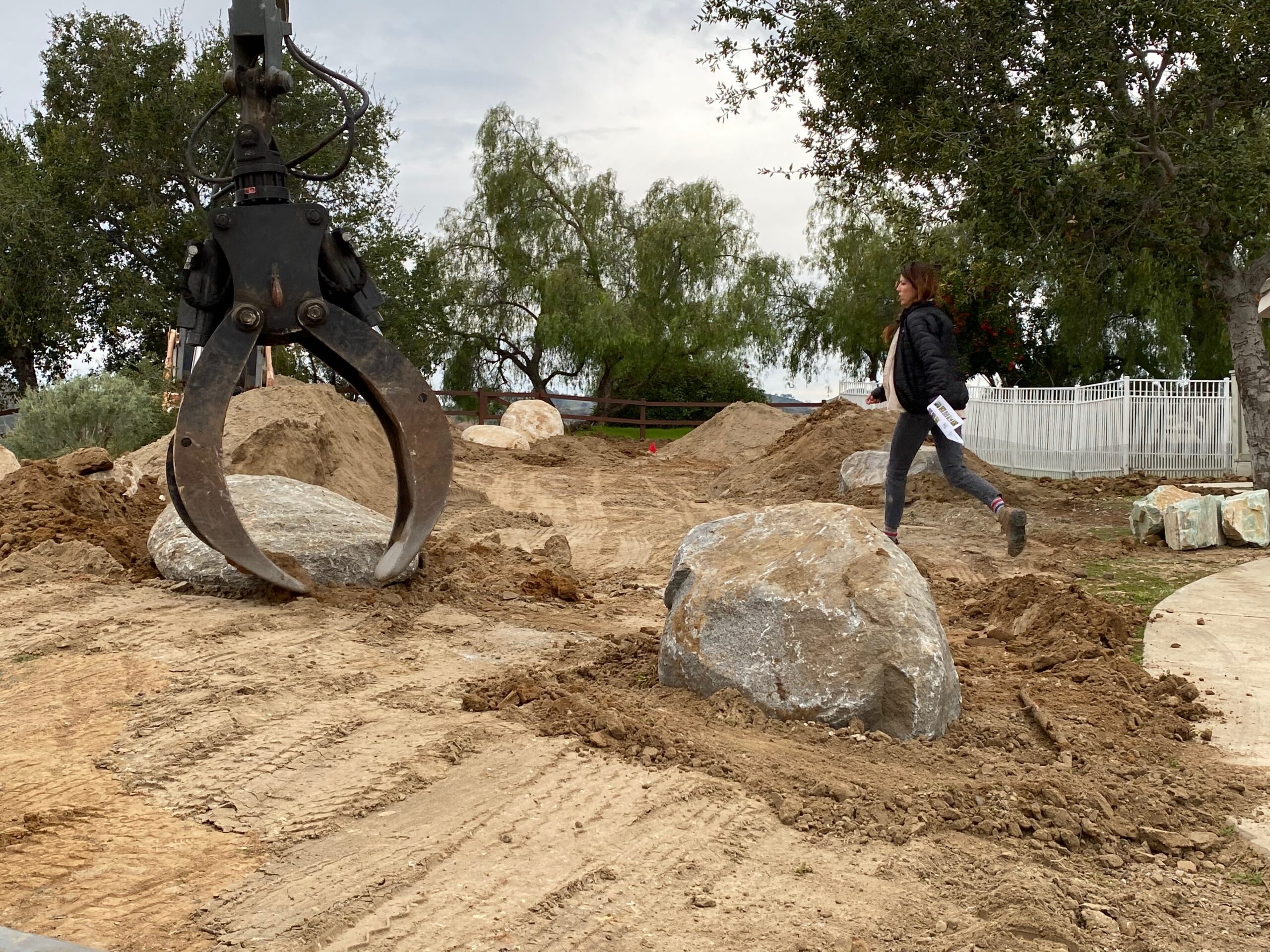 Jay BUILD PHASE
Building your garden is where our years of meticulous attention to horticultural detail, artful design, mixed with a passion for wildlife will be combined to develop your space that is truly a crafted piece of nature at your own home.
These simple questions will help us get acquainted with you, so we can create a garden design that is uniquely yours.
We appreciate you taking the time to thoughtfully answer the above questions. On receipt of your reply, we will contact you. If you have any questions or comments please email landscape@treeoflifenursery.com.
Sincerely,


Tree of Life Design Team

Randi Gunder
Lead Designer/Horticulturist


Mike Evans
Lead Horticulturist/Designer
President Tree of Life Nursery