All workshops are free and begin at 9:30 AM unless stated otherwise.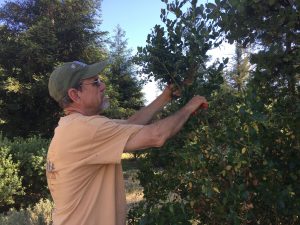 July 6, 9:30-10:30 am
Create and Care for Your Native Garden
Now that you have killed your lawn, and you are working on your design, what are you supposed to do? Mike Evans will share from our booklet, "Creating and Caring for your Native Garden." Bringing his 35+ years of experience with these plants, as well as just as many years of site-prep, initial irrigation techniques and working with tricky landscape situations. He will teach you how to create a thriving and enjoyable native garden. As Mike has mentioned for years and years, "Maintenance is what you do for your car, you CARE for your plants!"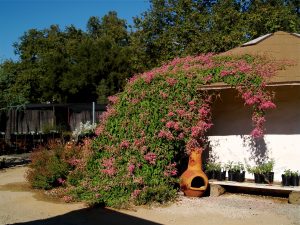 July 13, 9:30-10:30 am
How to Design a Natural Garden
Every garden should be a representation of nature, designed, built and cared for in context. Even an ultra-modern, graphic, bold, stylistic garden, in context, represents nature for that place. In this design workshop with Tree of Life's Mike Evans, we will discuss the role played by unusual and unique plant varieties and other natural accents, when used as focal or keystone specimens. Emphasis will be on how to design a natural garden. (Event changed from Jodie Cooks MAG's talk, we are sorry for the inconvenience.)
July 20, 9:30-10:30 am
Summer Tour
We will be giving a tour of our gardens highlighting our gorgeous summer bloomers! Popsicles are included.
July 27, 9:30-10:30 am
Plant Selection: Summer Sun
The summer sun (and fun) is upon us! Come find out what is in bloom and what you can plant during the heat of the summer in your garden! Join native plant expert Colin Dunleavy as he highlights summer blooming natives as well as covers some key care practices to keep your plants happy and healthy.