Saturday March 5, 2016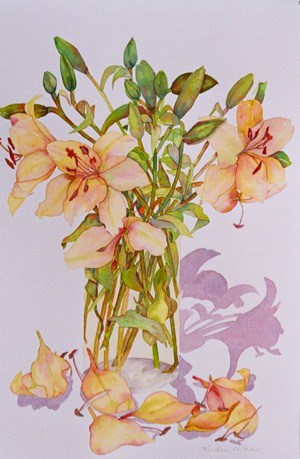 Afternoon session: 1 PM Workshop – Dazzling Color in Watercolor
$50 registration fee

Join artist Christine McCowan at Tree of Life Nursery for a unique 2-3 hour watercolor workshop! Participants will paint a California native plant still life of their choosing. ​The workshop will focus on ​creativity​, ​​style ​and technique in ​watercolor painting through ​the use of ​color, design, and composition. Following a short demonstration,​ each person will have a turn ​to have​ f​​​​un​ with the paints, with continuing instruction from Christine. All skill levels are welcome. Click here to see Christine's work.


Please bring the following materials:
(All materials can be purchased at Michaels, coupons may be available online)
Pencil and eraser
140 lb. or 300 lb. paper
#6 or 8 brush that will hold a point
Palette (Styrofoam plates okay as well)
Paint will be provided at the workshop. However, if you would like to purchase your own paint for future use, here is a list to guide you:
cadmium yellow
ultramarine blue or cobalt blue
alizarin crimson
sap green
yellow ochre
indigo
Preregistration is closed. Walk-ins are welcome but space is limited. Please call ahead to confirm open spots remain 949-728-0685.
Featured Photo Credit: Sarah Bryant, Tree of Life Nursery © 2016