Learn how to "Plant it Right" in this Video Tutorial Series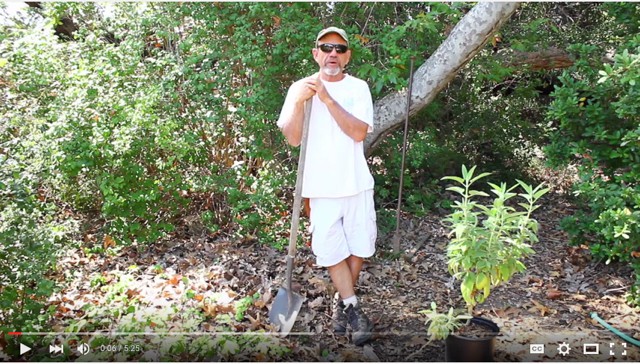 Planting a plant is a big part of making a garden… but it is not the only part. At Tree of Life Nursery, we like to emphasize the importance of good planning, natural design, site preparation, and most of all, addressing the question: How will the garden be utilized and enjoyed by people?
But once you are ready to plant some plants, you have to do it right. Some plants are more forgiving to improper handling than others, but all plants appreciate a little TLC, especially when you are moving them from the nursery container to their new permanent home in the ground.
Watch this video series to see how to "Plant it Right!"
Plant it Right! – Part I – Digging the Hole
Plant it Right – Part II – Getting the Plant in the Ground
Plant it Right! – Part III – Initial Watering of New Native Plants
Plant it Right! – Part IV – Follow-up Watering of New Native Plants
Featured Photo Credit: Alisa Flint, Tree of Life Nursery ©