The Replace Your Lawn Series returns this May 2016!
All workshops are free and begin at 9:30 AM.
Saturday May 7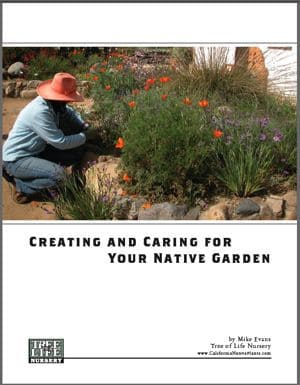 RYL I: Creating and Caring for Your Native Garden
Now that you have killed your grass, and you are working on your design, what are you supposed to do? Tree of Life Nursery owner, Mike Evans will share from our booklet, "Creating and Caring for your Native Garden," that you can download here: 
Creating and Caring for your Native Garden. Bringing his over 35 years of experience with these plants, as well as just as many years of site-prep, initial irrigation techniques and working with tricky landscape situations, Mike will teach you how to create a thriving and enjoyable native garden. As he has mentioned to us for years and years: "Maintenance is what you do for your car, you CARE for your plants!"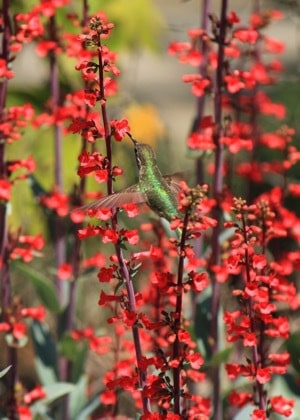 Saturday May 14
RYL II: Plant Selection – Native Plants for Pollinators
Join Designer in Residence Rob Moore for the second installation of our Replace Your Lawn Series – Plant Selection. Rob will highlight native plants that attract beneficial pollinators such as hummingbirds, butterflies, and bees. Learn how you can make your garden a beautiful sanctuary for our native pollinators!
Saturday May 21
RYL III: Design Basics – My Avant Garden
You've removed your lawn – now what?  We make it easy to take the next step!  Learn how to create a My Avant Garden pre-planned native garden. This new 5 step program created by My Avant Garden and Tree of Life Nursery will help take the guesswork out of designing your native garden! We'll show you how to read the detailed installation plan provided with the kit, give insight into the plant selection for each garden, offer guidance on nurturing your garden through the important establishment phase and introduce you to capturing rainwater for a truly resilient California native garden.
Saturday May 28

RYL IV: Inspiration – Tour of the Nursery Gardens
Come get inspired for your landscape project by seeing beautiful native plants in our nursery gardens. We will lead a tour of the nursery gardens and provide insightful discussion about how to get started with native gardening. On the tour you will be inspired by our mature native plantings, by seeing some of our newer plantings and by our extensive knowledge and abundant enthusiasm.
Featured Photo Credit: Sarah Bryant, Tree of Life Nursery © 2016