Change Your Garden, Change Your Neighborhood!
You, your garden, your neighbors… you all could use a change for the new year! Maybe you already have a native garden, California thanks you immensely and you can feel good about all the butterflies, birds and other critters you support, but… How about your neighbor, do they have a native garden or any native plants at all? Is it time to go out of your comfort zone and attempt diplomatic conversations about the benefits of a native garden? Our upcoming workshops this month will give you tools to change your neighborhood through your own garden, resources to share, and a strong base of knowledge to go forth and educate friends and neighbors. All classes begin at 9:30am and are free to the public.
January 6
Small Changes for a Big Impact!
It is the new year and time for resolutions… stop moaning and groaning you'll love these!  We'll be going over 5 simple changes that will make a big impact in your garden and, ideally, in your whole neighborhood! These sustainable changes are sure to inspire: wildflower displays, reflection spaces, calendar of color, microtopography, 3' or 30%.



January 13

Creating and Caring for Your Native Garden: Winter Reflections
Now that you have killed your grass, and you are working on your design, what are you supposed to do? Tree of Life Nursery owner, Mike Evans will share from our booklet, "Creating and Caring for your Native Garden." Bringing his over 35 years of experience with these plants, as well as just as many years of site-prep, initial irrigation techniques and working with tricky landscape situations, Mike will teach you how to create a thriving and enjoyable native garden with a focus on the winter season. As he has mentioned to us for years and years: "Maintenance is what you do for your car, you CARE for your plants!"
January 20

Plant Selection: Winter Bloomers
Join native plant expert Colin Dunleavy for a talk highlighting winter blooming native plants. Learn how you can stay engaged in your garden this winter with natives that provide seasonal color and enjoyment as well as habitat value for our native critters. You'll catch your neighbors attention as well and have them asking what you've planted!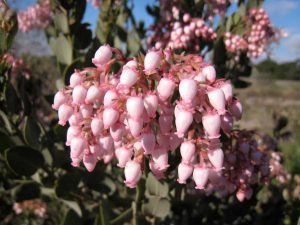 January 27

Design Basics: My Avant Garden
You've removed your lawn – now what?  We make it easy to take the next step!  Learn how to create a My Avant Garden pre-planned native garden. This new 5 step program created by My Avant Garden and Tree of Life Nursery will help take the guesswork out of designing your native garden!  We'll show you how to read the detailed installation plan provided with the kit, give insight into the plant selection for each garden, offer guidance on nurturing your garden through the important establishment phase and introduce you to capturing rainwater for a truly resilient California native garden.
February 3
Winter Tour
See what is blooming at Tree of Life this winter! We'll lead a tour of our gardens with a focus on winter bloomers and how you can create seasonal interest in your garden and providing year round habitat pollinators, birds, and more!