December 3 – 9:30 AM

The Drought-Defying California Garden
California native plants are among the easiest and most drought tolerant plants for local landscapes—if they are handled correctly. Popular local authors, Greg Rubin and Lucy Warren, return with new and exciting information making it easier than ever to create a beautiful evergreen California native landscape. Piggybacking on their years of experience and their first best-seller, The California Native Landscape, the authors designed their new guide to help homeowners jump right into native landscaping. One of the key differences between natives and other plants, is that they thrive in compatible plant communities. Learn about new tools which enable people to recognize the right environment for the plant palette they select and to easily choose the plants which grow well together. Join us for this exciting and informative talk. A book signing with the authors will follow!


December 10
Wreath Making with Native Plants
An annual tradition here at Tree of Life Native Plant Nursery, come celebrate the holiday season with your own handmade wreath fashioned out of California native plant material! Craftswoman Hilda Evans will instruct two workshops this December and you are welcome to participate in the fun.

 Click here to learn more and register >>>
December 17 – 9am-4pm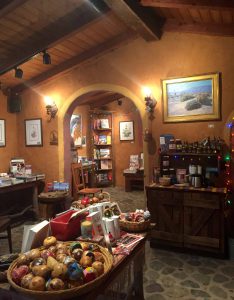 Case La Paz Holiday Sale
Casa La Paz will be having a holiday sale! Come get your holiday shopping done at our California inspired gift shop and book store. Select items will be on sale throughout the store.
We are CLOSED some days over the Christmas and New Year Holidays, please see our holiday hours here.
Join us in January for another session of the Replace Your Lawn Workshop Series. Saturdays in January starting January 7, 2017!
Additionally, the Designers in Residence will not be available on Saturdays during a short winter break this December and early January, they will resume providing 25-minute design consultations each Saturday starting on January 7, 2017.
Featured photo: Laura Camp, Tree of Life Nursery ©