August Design Series
The designers of Tree of Life's Designer in Residence (DIR) program will be giving talks on different design topics throughout August. The DIR program is on break for July through September but will resume in October. All workshops start at 9:30 AM.
August 6
Hardscapes
Rob Moore, of California Native Landscape Design, will give talk on the basics of hardscaping. He will cover all the necessary aspects of creating a strong foundation for a new garden, from both a utilitarian perspective, as well as an aesthetic one. Featured elements will include: site prep, irrigation, DG, gravel and mulch (paths and finish surface), boulders, deadwood, water features, and statuary. Join us to learn how you can prepare your garden for fall planting!
August 13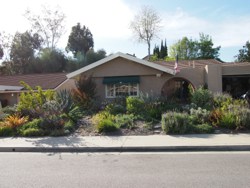 Dream Gardens
Designer in Residence Susan Trindle will present 5 garden styles, the elements that define them and the California native plants that can achieve the look. Join us to learn about Cottage, Desert, Mid-century modern, Tropical, and Zen gardens!
August 20
Know Before You Go (Buy Plants)
Tina Cremer, designer and owner of H2 XERO Landscape, will help you prepare for a trip to Tree of Life Nursery and/or your Designer in Residence (DIR) appointment. She will cover basic topics that need to be addressed and considered prior to buying plants such as soil type, sunlight, and irrigation. Learn how to tell what soil type you have and how to pick plants that will thrive in both your soil and sunlight conditions to ensure your landscape is successful and looks great!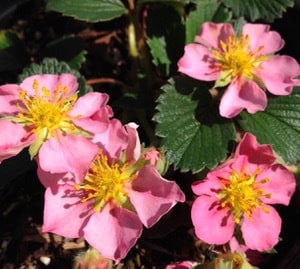 August 27
California Tastes Good
All cultivated foods have wild progenitors with origins throughout the world. Every place has birthed unique plants that have co-evolved with animals, including humans, to serve as foods for their region. Cultivated foods have been bred for taste, size, color and other aesthetics, but generally not nutrient density or bio-regional resilience, hence the large overhead cost of modern agriculture. Learning about native and wild foods is an easy way to stack nutrients and medicine production into your landscape in a beautiful, low cost, and low maintenance way. Join designer Ryan Serrano of Earth Steward Ecology for a talk that will focus on some of the lesser known, more accessible, unique tastes of the California flora.
September 3

Top Ten Natives
With 6000+ different species of California native plants, how do you know which ones to choose? Rama Nayeri of Creations Landscape Designs will break it down and give you the top 10 that will work in any Orange County garden.  From Sages to Manzanitas, these 10 are drought tolerant and will perform far better than their non-native counterparts!
Featured photo: Laura Camp, Tree of Life Nursery ©